"Khatore Pharmaceuticals is dedicated in service of mankind with its limited but efficacious, safe and economic range of Ayurvedic products."
Kamalahar
Kamalahar is an ayurvedic medicine that is very effective in the treatment of hepatitis, fatty liver, cirrhosis, ascites and other liver disorders.
Fatty / Sluggish / Swollen Liver
Hepatitis (All Kinds)
Anorexia, Jaundice, Flatulence/ Dyspepsia, Chronic/ Habitual Constipation, IBS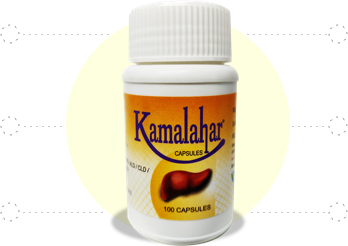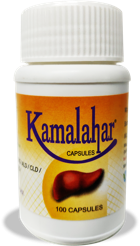 Cirrhosis of Liver / Ascites
ALD / CLD (Alcoholic/Chronic Liver Disorders)
Detoxification of Liver / Liver Protection
how it works

Two Capsules thrice a day

Avoid Alcohol, Reduce Fats, Oils, Spices, Non-Veg (viz. avoid meats) by 75%

No Side Effects reported in short/long term usage
Testimonial
Usually, modern science doesn't offer appropriate treatment for major liver disorders and leaves the patients in distress. Some of the patients who got cured with the help of Kamalahar wish to share their true experiences as below in larger benefit of the other patients who may find it helpful.
1
million
+
patients benefited