Doctor
Testimonials
I was suffering from frozen shoulder. I was told by physicians that the curative treatment was not possible. After taking K-MATIC medicine for 4 months I have recovered 90% and I am hardly aware of the pain.
Mr. Tapas Kant
Kamalahar Testimonial (07/11/1984)

I have been getting excellent result by the use of capsule Kamalahar, especially in cases of viral hepatitis. I, as a general practitioner, very much appreciate this drug and the company which has brought this drug for the welfare of the needy people.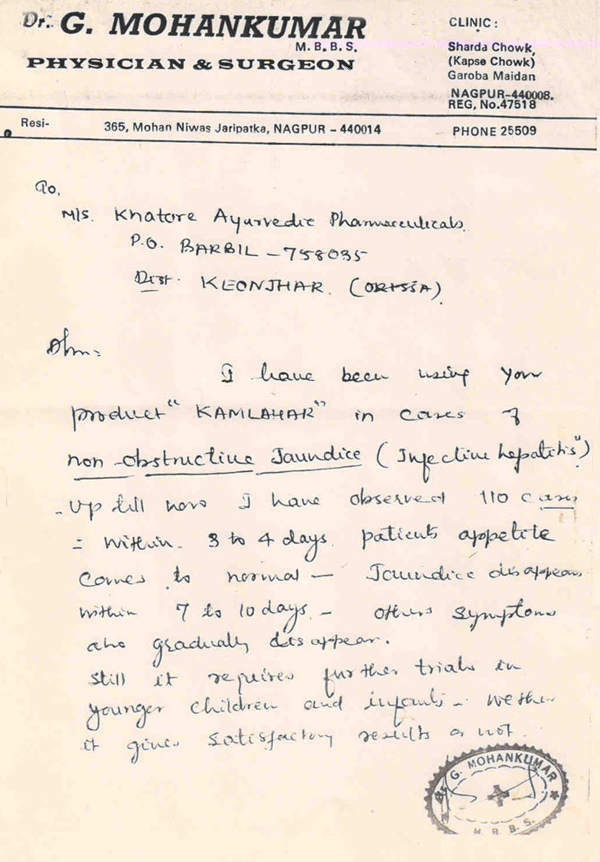 Dr. G. Mohankumar Sharda (Nagpur, Maharashtra)